TESTIMONIALS FOR HO PRINTING SINGAPORE PTE LTD
Thank you to all our wonderful local & international clients and industry partners who have shared their experience working with us on different projects; from printing services in Singapore, regional fulfilment and total solutions. We do our best to maintain the quality of our print products, service standards and innovation.
"We consider Ho Printing a partner in every sense of the word. The staff is a pleasure to work with, and their attention to detail is greatly appreciated! Whether a large order or last-minute request, we know that they will deliver a flawless product."
Senior Manager, Operations for Asia. The Economist
"Ho Printing Singapore has printed and delivered our show daily and event magazines for the past seven years to the very highest standard. Their proofing, colour matching, binding and finished quality of printing is superb, achieved with the most up-to-date machinery. They respond fast to any changes in the job brief that we ask them to make and anticipate our needs in the most professional way. Ho Printing is reliable, with good pricing, and I wholeheartedly recommend their services."

Publisher, PPS Publications Ltd. UK.
"I have worked with Ho Printing for almost 2 years. They can turn around projects efficiently and provide quotes faster than other printers. They meet our challenging deadlines and deliver high quality prints. I receive great service from Cathy and Lilian - friendly and easy to talk to! They offer advice and guidance on any publications. If there are any errors such as font issues or low-resolution images, they always feedback promptly to avoid reprinting."

Supervisor, DTP & Production. MIMS Pte Ltd
"I worked for Heidelberg in Asia Pacific for 10 years (2006-2016) as an Instructor for the Heidelberg Printing Instructors in Asia. My experiences with Ho Printing - one of the best memories I have from my 10 years in Asia."
Press and Pressroom Optimization Expert (USA)
"The purpose of this email is to compliment Ms. Shirley Tan in her commitments towards our accounts and/or BU requirements. In these few months, we have encountered some challenges with paperwork and order fulfilment. But there is not a single time Shirley fails to step up and offer our team her best assistance. With her effort, we manage to clear bottlenecks promptly. Therefore, I will like to offer my utmost appreciation towards her. Thank you and keep up the good effort!"
Program Manager, Fuji Xerox Global Services
"We have developed a great partnership with Ho Printing. The team adopts a creative approach to bring designs to life while being receptive to suggestions. We witnessed the high quality of their large-format prints which met our expectations – a reliable printer that we can count on!"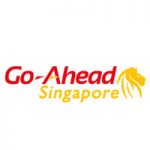 Senior Executive, Marketing & Communications, Go-Ahead Singapore
"Ho Printing has been a reliable partner in my marketing materials. They are open to suggestions and flexible and prompt in delivery."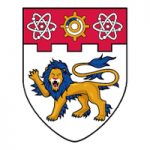 Assistant Director, Nanyang Technological University (Development Office)
"I have worked with Ho Printing for many years now and have found their customer service and knowledge of professional knowledge to be among the best in town. They are responsive when issues are raised and demonstrate great care in seeking to resolve these as quickly as they could. They are quick with challenging production deadlines and professional in their work despite shorten timelines. It is heartening that the company will bring these values into the age of digital innovation, something which the company is highly resolute about."
"We used Ho Printing for all our work – not just our magazines but our marketing materials too – for 17 years. They are great to work with, always flexible and open to different approaches and solutions. Expat Living related to them as a small family-run business, and we spent many happy Chinese New Year meals together. It's good to do business with people you like!"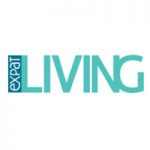 Editor in Chief, Expat Living
"We have a great working relationship with Ho Printing. I have had the pleasure of working closely with Lilian and Cathy on a daily basis. Their outstanding customer service is the reason for my constant return. Whether it be a last minute request or something in advance, Ho Printing has always been able to produce flawless work."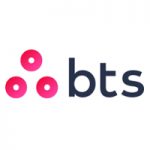 Office Manager, BTS Asia Pacific Pte Ltd
I can highly recommend Ho Printing Singapore! I am a New Zealand author who has had two books printed at the company. The quality of the books was excellent (one was full colour, and the other black and white). The service and communication of Wah Yuen Ho and his team was also absolutely superb. I have really enjoyed my experience dealing with Ho Printing and I have no hesitation in recommending them - in fact I continue to do so regularly to others in the writing community here. Keep up the great work team! I look forward to having more books printed with you in the future.